After work swimming and doing an old sport, again?
After work swimming and doing an old sport, again?
At the moment I need some sport more as in the last weeks / months. Now the spring has begun and I go more to the indoor pool.
There are some shifts where I do not fancy but this week it will be seem that I like it.
Saturday I was in Dortmund in the indoor pool and also this evening after work. I was in the indoor pool of Düsseldorf-Unterrath again. It is the next pool near my work. I could swim in Essen, too but why I should not use it?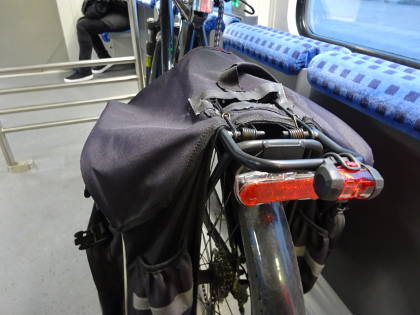 I think the entry price in the indoor pool here in Unterrath has been raising up from 4,20 € to 4,60 € but I'm not sure. It was good because on work I think some times the internal process is more important than anything. To make a mountain out of a molehill. I'm over it but it's annoying.
In the last week I also lost weight. A work who is ill had visited us for a short while and he wondered about my missing weight. Some clothes is sliding. It is good.
Yesterday night I had a nightmare and a good dream. The nightmare was that my bike shop was closed (for ever) and the good dream was that I played badminton, again. I yearn to play badminton. Perhaps I will knock at the door at my old club in the city centre. It is situated good to my return way from work and I would not do a longer journey to the sports hall.
I had been playing for 10 years in three different sports clubs; SG Vogelheim, DJK Altendorf 09 and 1. Essener BC, but only the hobby teams – just for fun not in a division. I did not want to do it. In the DJK Altendorf 09 I had a honorary post as department head for badminton for one year. It was a nice time with a lot of colleagues from other departments, help for the internal activities etc..
On the contrary it is a boring life where I only live for the work and some hobbies that I do alone on the weekend and holiday.