Old ship lift Henrichenburg / airfield Borkenberge
Old ship lift Henrichenburg / airfield Borkenberge
After the installing of my pc I went by car on this very nice sunny Sunday to one very famous tourist attraction in Datteln. The old ship lift of Henrichenburg is a such attraction that very popular in the Ruhr Area. It is in the south of the town Datteln, near the border to Waltrop and Castrop-Rauxel at the channel Dortmund-Ems.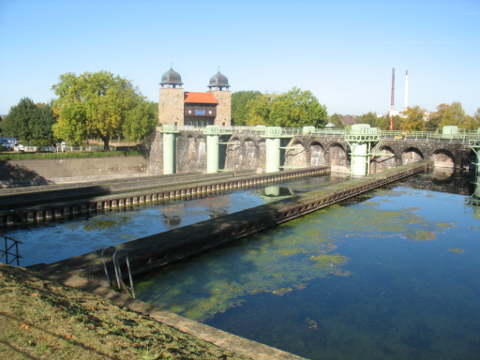 You can go with the bus line 231 from the main station Recklinghausen or from the bus station of Waltrop this lock. With your car you must take the exit, number 11 "Henrichenburg" on the motorway A2 (Oberhausen to Werder near by Berlin) and go 1 kilometre to Datteln on the federal state B235.
Today it was a warm October day about 18 degrees. It was a good weather to wear your shorts or T-Shirts outside.
I parked near the old ship lift of "Henrichenburg". From 1899 to 1969 was this building in operation. Now it's a museum. The entry costs 4,00 Euro. New one was opened in 1962 but since 2005 it is still not in operation.
Besides the ship lift there an old lock and a new one that is in operation.
From my childhood up to now I was certain 10 times here. Now never I took pictures from the ship lift "Henrichenburg" up to now.
After my visit I decided to go to the airfield Borkenberge, ICAO-Code: EDLB. Borkenberge is in the area that is called "Münsterland". A mostly flat countryside in the north of the Ruhr Area. Even my father knew the name of this airfield but I don't know why. It's an airfield for the general aviation and the glider flying. The field is situated in the south of Dülmen, in the north of Haltern and in the west of Lüdinghausen. The distance between the ship lift "Henrichenburg" and the airfield was 28 kilometres.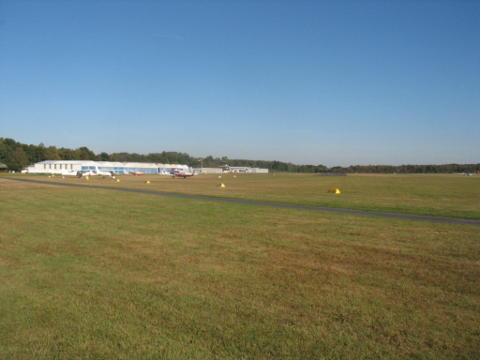 At the airfield is a small café where you can eat and drink something. Because of the very nice weather the seats outside of the building are full.
I watched the take-offs and landing of the small planes and gliders. It's a nice landscape because the aerodrome is circled by trees. But you must go on the normal routes because in the history the area was a military area and there could be still old mines. Hiding a mine is not very nice.
To the airfield there isn't a bus connection. By car of by bike is the best option in order to arrive there.
From the airfield to my home there is a distance about 63 kilometres. The next motorway is the motorway A43 (Wuppertal-Münster) with the exit "Haltern-Lavesum", number 7.