The bed is the best option to come through the day
The bed is the best option to come through the day
It began in the morning. I wanted to go swimming the indoor pool of Gelsenkirchen centre (Zentralbad, that means the it is central in the city). I drove with my clean car to Gelsenkirchen in full hope of a very nice swimming. When I would enter the car park and I saw, it was very overcrowded. The scales fall from my eye's. This indoor pool has a swim competition again. Yesterday I saw nothing on the homepage of this pool. I was pointless in Gelsenkirchen.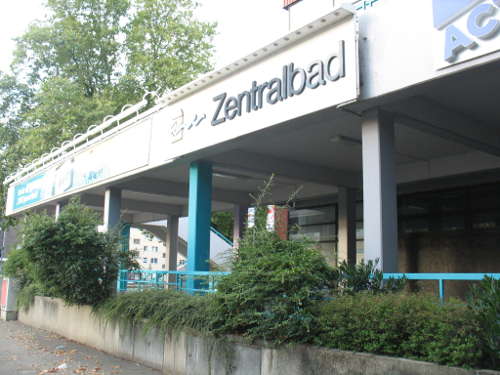 I was surprised that an indoor pool has a competition before Christmas. You can't go swimming in the indoor pool of Essen-Rüttenscheid in Spring and Summer because there are a lot of swim competitions every two or three weeks.
I returned to the indoor pool of Essen-Schonnebeck near a school. Of course this indoor pool was overcrowded with people and not the sort of people who want to swim. The old generation loves to stand in water and talking to each other or making aqua courses (to go in a circle and etc..).
I attempted to swim nearly 20 minutes, but the water basin began to become more fuller as in the beginning. The indoor pool in Essen-Rüttenscheid and the other are overcrowded, too. I know it because I wanted to swim in the past there. But it's always funny. The streets in the morning are very empty but the indoor pools are very full. The indoor pool of Gelsenkirchen (Zentralbad) was not so overcrowded as the other pools in Essen. Ok, it's costs more than the pool in Essen (4,20 Euros instead of 3 Euros).
And of course the bakery are full, too.
In the afternoon I had the idea that I could remove the old ISO-files of my usb-drive with the new Fedora 25. In the past I used the program "gparted". I installed it but the surface didn't want to start. In the command-line I found a lot of error notifications. I wondered, then I looked for in the database of Red Hat if there is a bug reported. Yes, there was a notification.
Gparted can't start under wayland.
Wonderful I can't use this program and other programs that make the same thing, crashes, too. The program "fedora liveusb-creator" (the package calls mediawriter) crashes total, when I want to format the old stick. That means even Fedora 25 crashes. In the task bar I have a clock with shows me the seconds of the time. The display of seconds stops immediately and I must reboot the pc again.
Wayland seems that is not really perfected, because in some programs like Geany or Osmo the icons in the surface are disappeared but it functions normal.
Now I will watch some series with my another pc where Bodhi Linux runs.