My new (old) bike trailer
My new (old) bike trailer
Since last Thursday (01/18/2018) when the storm Friederike came over Germany, my old bike trailer is used, again.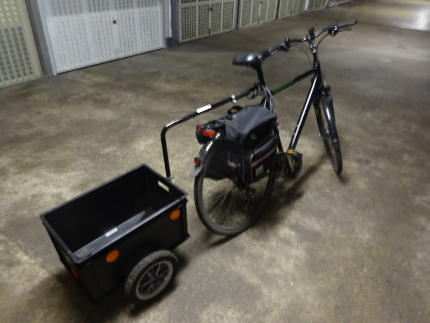 I had bought it before 10 years for my old bike. After my old bike was not in used it was standing a long time in the basement. Only for a party on the motorway A40 (for the European Culture capital in 2010) it made use of transport something.
Since last Thursday I have reactivated in order to transport my food from the supermarket or for my holiday when I want to camp for the first in my life.
The coupling was fixed by my bike dealer for a little price. I used the opportunity to change the brake pads, too.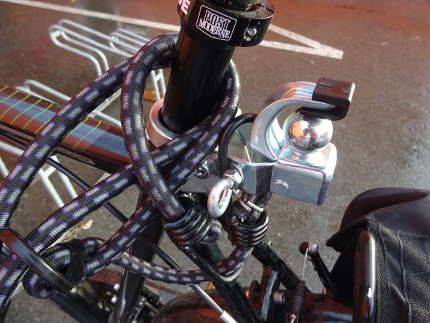 For a colleague who is an expert for repairs it was an unnecessary expenditure but I buy very less things in a week. Most times I spend 40 euros only in one week.
This morning I have shopped with my bike trailer and my bike a lot of bottles of water, cola and fruit juice. It was nice and of course a little bit strenuous because from the supermarket I must go onto the little mountains here in Essen-Stoppenberg but I think for the cardiovascular system it is good that the heart must pump the blood through my body.
In Spring when I have bought my tent, the sleeping bag the bike trailer could be very nice, too.